News & Announcements
Dusty Domains — your forgotten domains raise money for charity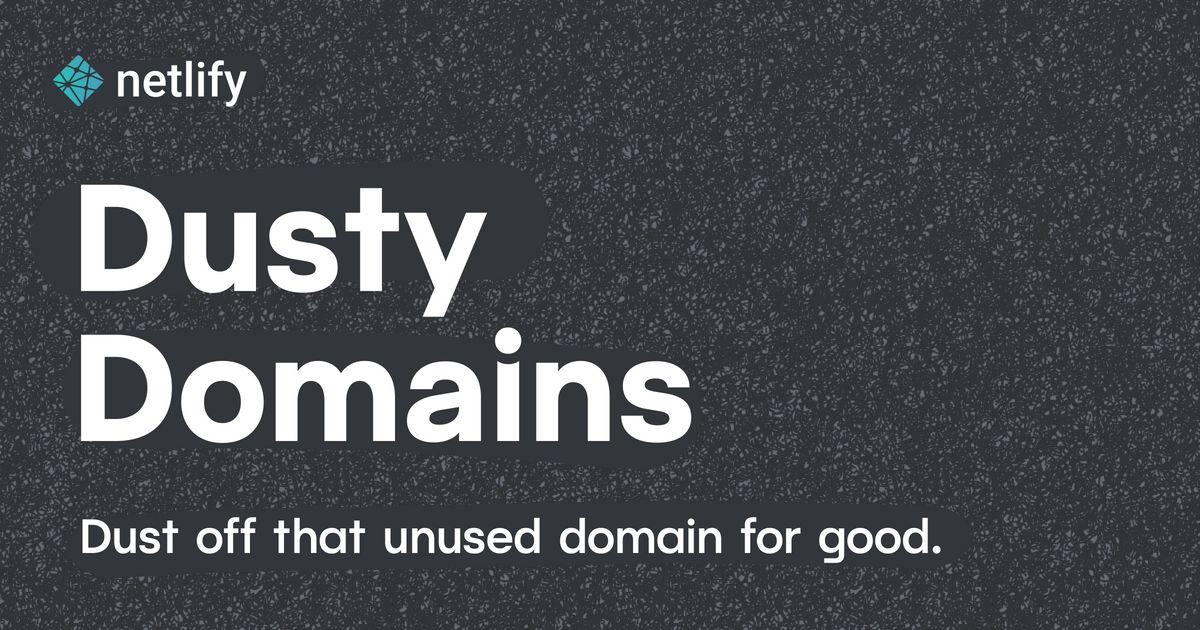 An evergreen haiku:
The developer
Buys a perfect, fun domain
Saves it for later
Well, friends. Later has arrived.
We're kicking off a December event we're calling Dusty Domains: our challenge is to finally finish that side project or ship that silly idea you've been noodling on. We know you've got domains sitting around collecting dust (no shame, we definitely do too), so let's finally use 'em and do some good at the same time.
We're donating $50 to charity for each site submitted, up to $10,000. Take a look at the guidelines to make sure your site counts!
Our friends at PlanetScale and Hasura are matching so $30,000 is on the board. That makes each site currently worth $150 donated. (Does your company want to join in and match? Reach out!)
We've assembled a crew of creative folks like Tim Holman, Sara Vieira, Gift Egwuenu, and Brian Douglas who are ready to provide inspiration and encouragement. Got a domain but no idea what to make? Or already have a great idea but struggling to name it (so hard)? We can help.
Anything your heart dreams up is fair game: from ridiculous sites to make people laugh to that side project that's been this close to ready. And that domain you've been paying for each year but not using? Let's turn it into real money for a good cause.
And we can also help you with what you need to get those sites finished, deployed, and ready to submit too. Throughout December we'll be highlighting a different Netlify feature each day which might just be the thing you need to unlock those creative juices, and dust off that domain.
Check out dusty.domains for all the details on how to submit your site.