ACCELERATE DIGITAL GROWTH WITH NETLIFY
Unlock Developer Productivity and Web Performance at Scale
Building on legacy, monolithic apps is slowing your team's productivity. Not only is it harder to deploy custom, performant apps on legacy software, it's far more difficult to hire and retain developer talent to build these apps.
This guide covers a new approach to accelerating digital growth. Learn how to deploy more frequently, build personalized user experiences with impressive conversion rates, and lower your development costs by using Netlify.
What You'll Learn From This Book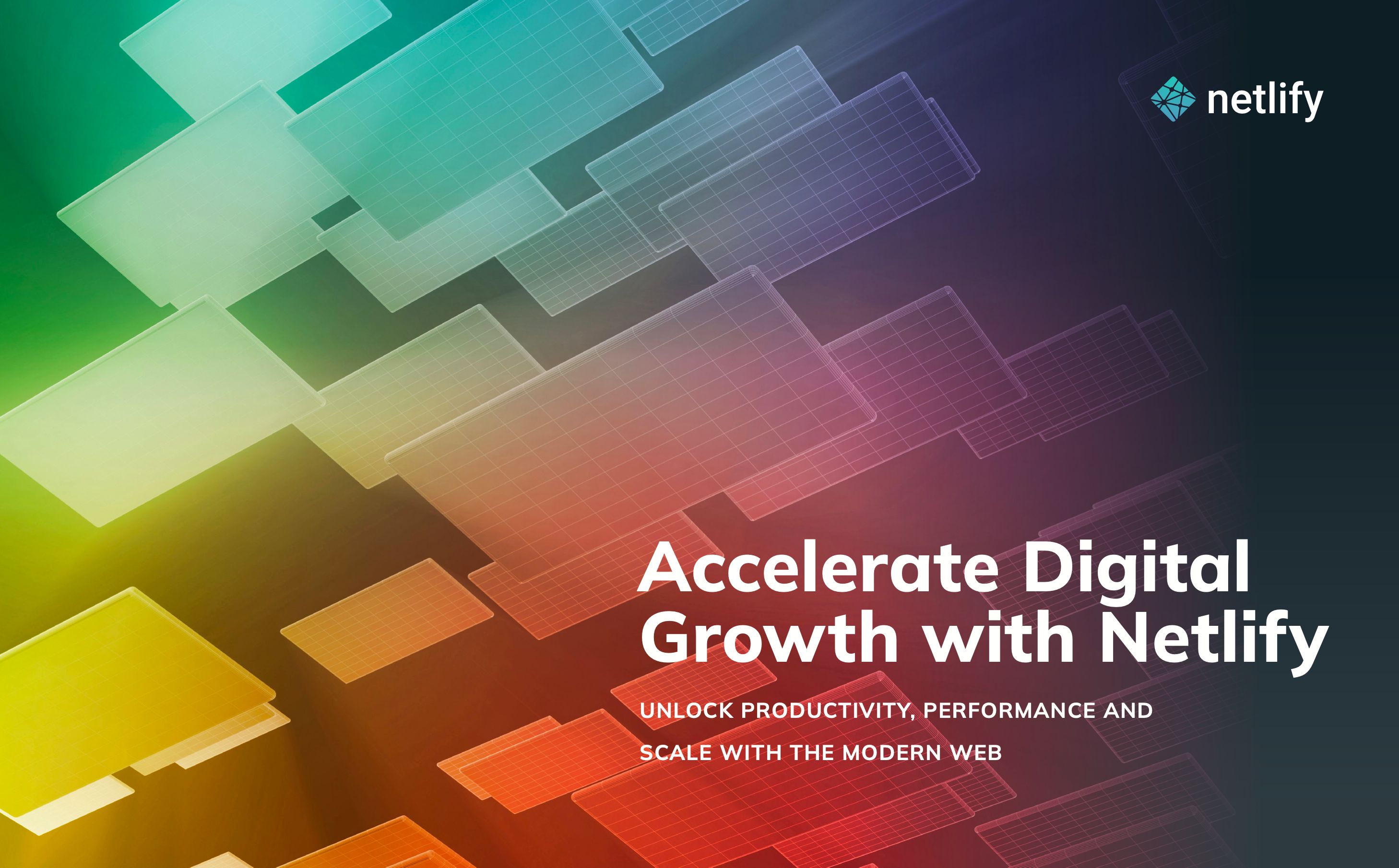 Why legacy web monoliths slow digital growth
How a decoupled application architecture improves site performance and your ability to personalize the user experience
Why working on decoupled web apps is better for recruiting and retaining developer talent and unlocking developer productivity
How to de-risk your migration to a decoupled architecture with Netlify
Moving all of LiveChat websites to Netlify has empowered our Web Dev Team to iterate fast and independently. Additionally, SysOps can now keep focus on LiveChat's core services.