News & Announcements
Celebrate the early web with Netlify docs Fresh mode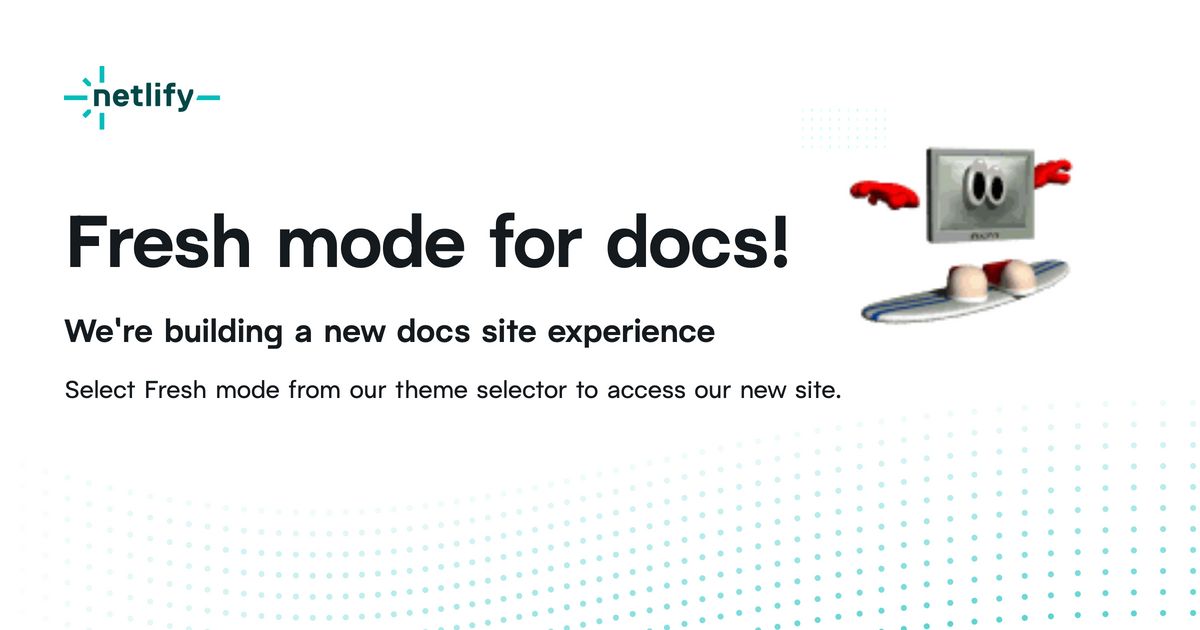 Here at Netlify, we've recently been reminiscing about our own experiences with the early web and developing for sites on the information superhighway that is the internet. Who remembers the beautiful features like cool tiled backgrounds, quirky fonts with personality, background music, iframe navigations, amazing built-in eye-candy HTML features for text and most of all, animated gifs?
As we celebrate a new homepage design and continue to innovate the visual styles of our docs, we've decided to add a new theme on our docs site that pays a homage to the early web. Get transported back to the 90s with our ✨ fresh ✨ new look!
In our docs, select the Fresh theme from the selection at the end of the page and enjoy!
Fresh mode features eye-catching impactful headers and content with a hand-written feel for a more personal experience of our docs. Scrolling text also catches the eye.
Other features we may have planned for this theme refresh include a counter to know how many people have read our docs, engaging imagery, and clearly marked Under construction pages.
Let's make the internet all that and a bag of chips/crisps!