What is composable commerce?
For years, online retail sites have been powered by monolithic e-commerce solutions. But in recent years, a new approach has become viable: composable commerce.
Composable commerce is a new approach to web architecture.
With a decoupled frontend and backend, all services are pluggable, scalable, replaceable, and able to be continuously improved through agile development. Composable commerce offers greater flexibility for developers, better performance for users, and allows marketers to launch campaigns faster than ever before.
Whether you're just starting to learn more about composability or you've decided your tech stack, we've gathered our top content to support your composable journey, from migration to implementation to optimization.
Dive into the resources below to help build your best e-commerce site.
8 Business Benefits of Composable Commerce
Based on its popular correlative blog post! In this webinar, we discuss:
The key differences between monolithic, headless, and composable commerce architecture.
Challenges presented by monolithic and headless architecture
Ways composable architecture drives greater value for e-commerce businesses
Clear examples outlining how e-commerce teams can achieve greater speed, lower costs, less risk, and much more by employing composable approaches
Composable Commerce 101
Get started with composable by understanding its benefits, what it actually is, and how the e-commerce industry is adapting to this new approach.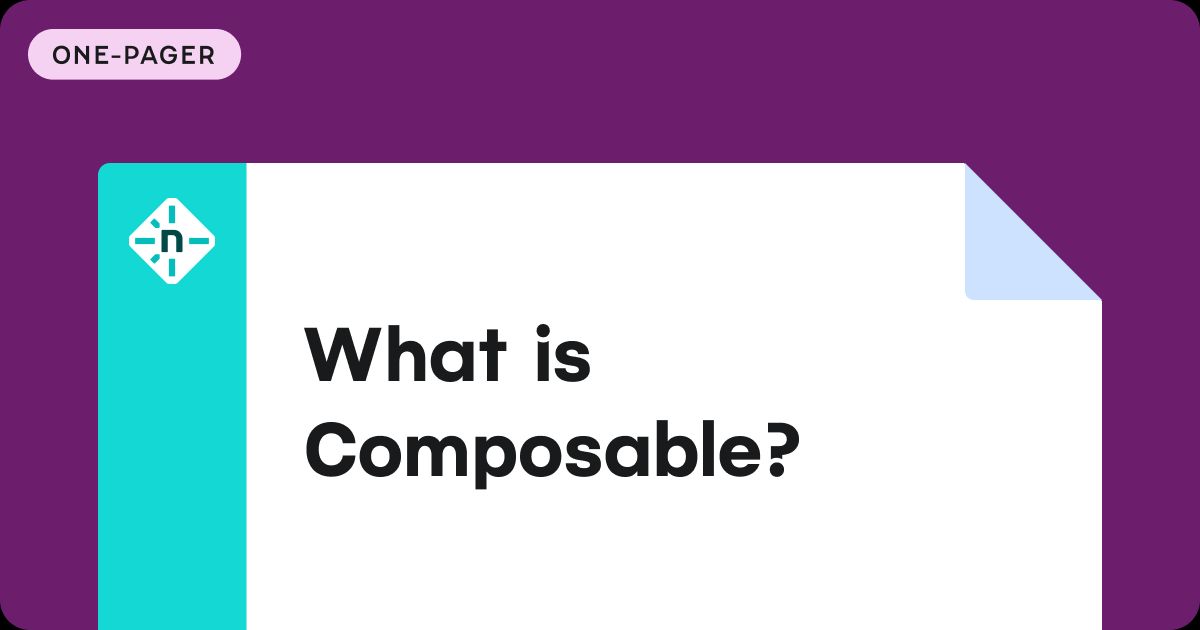 What is Composable? One-pager
A one-page, downloadable resource that describes the key tenants of composable in easy-to-understand terms. Share with colleagues, customers and prospects alike to introduce them to the concept and start more conversations about the importance of a composable approach.
Download now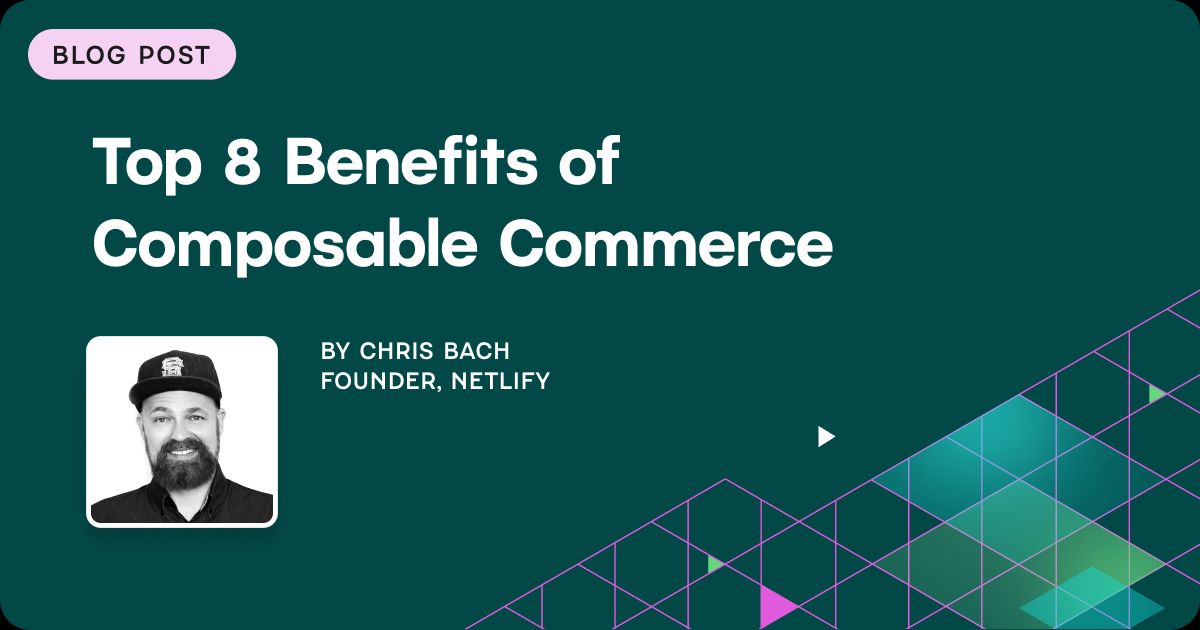 Top 8 Benefits of Composable Commerce
Composable commerce, by nature, is a flexible approach to building websites. This blog post aggregates all the top benefits of composable commerce, with examples of companies who have optimized their websites to achieve their own goals.
Learn more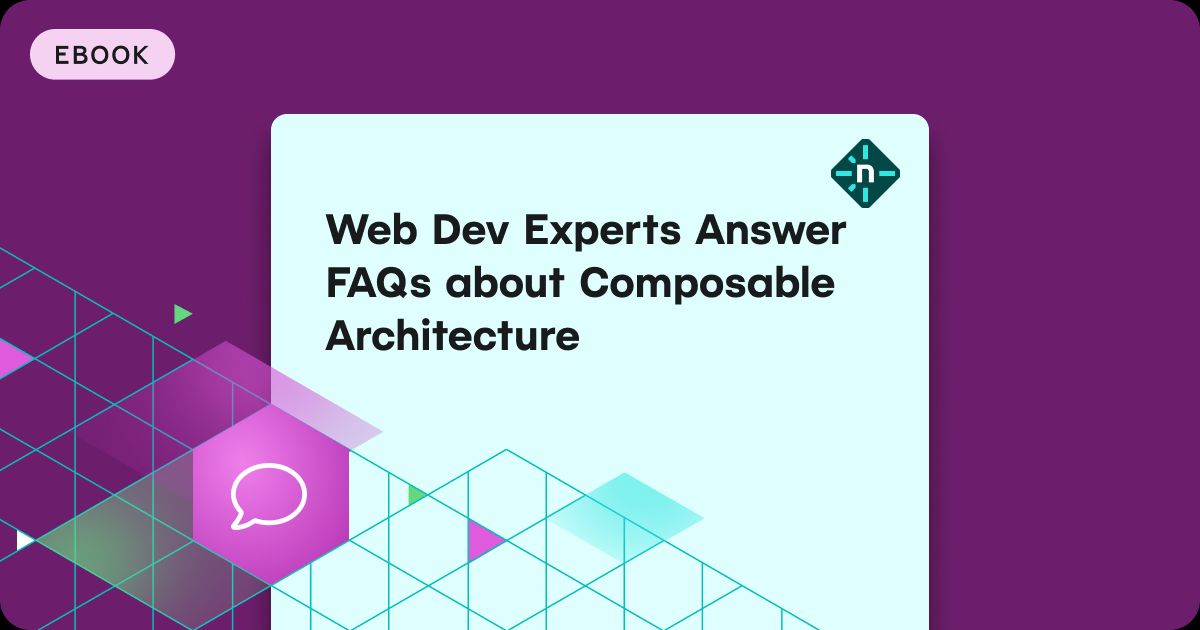 Web Dev Experts Answer FAQs about Composable Architecture
We sat down with the leads and principals of 5 web development agencies to learn why they're directing clients to opt for a composable architecture, and the best practices for doing so. These experts share their hard-won lessons, invaluable for anyone considering composable.
Download the eBook
The Rise of Composable Commerce
Netlify co-founder Chris Bach digs into the history of e-commerce and the technology trends that led to the rise of composable commerce. By mapping out e-commerce's past and present, Chris explores its future.
Path to Composability for E-commerce
Dive deeper into composable with more in-depth resources and case studies.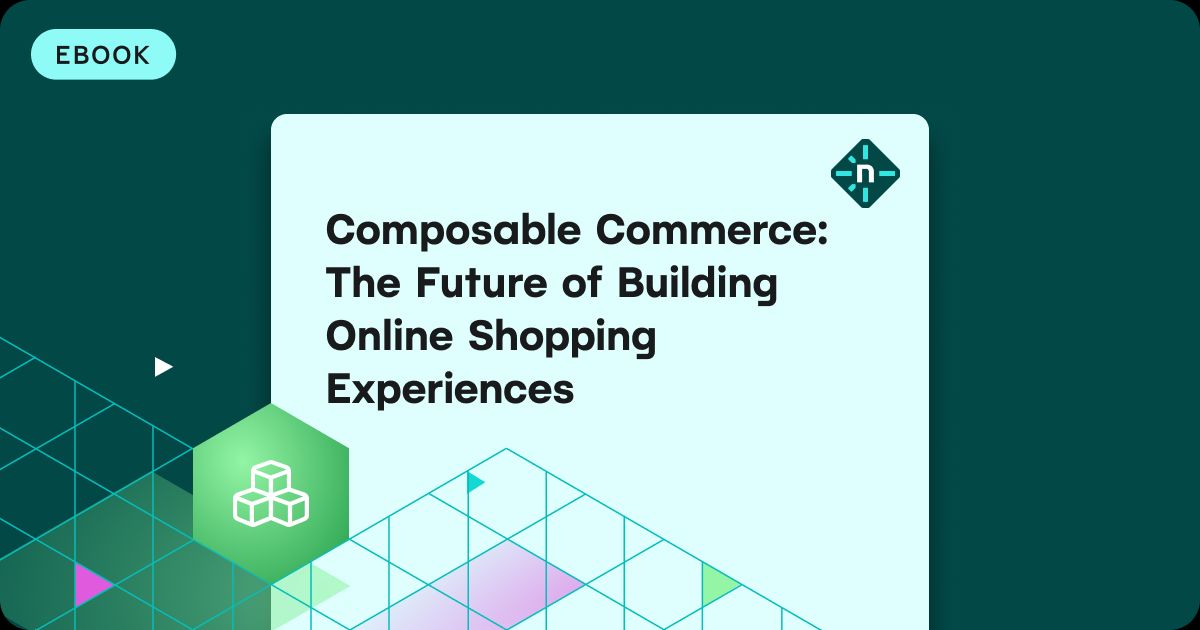 Composable Commerce: The Future of Building Online Shopping Experiences
Is "composable commerce" just a buzzword? Is it the future of retail? Or somewhere in between?
This eBook explores how composable commerce came to be, the trends and innovations that make it possible, and maps where composable commerce will take us in the years to come.
Whether you're a developer, designer, marketer, or business owner, this eBook will help you better understand the future of composable commerce, and decide if it's right for your company.
Download the eBook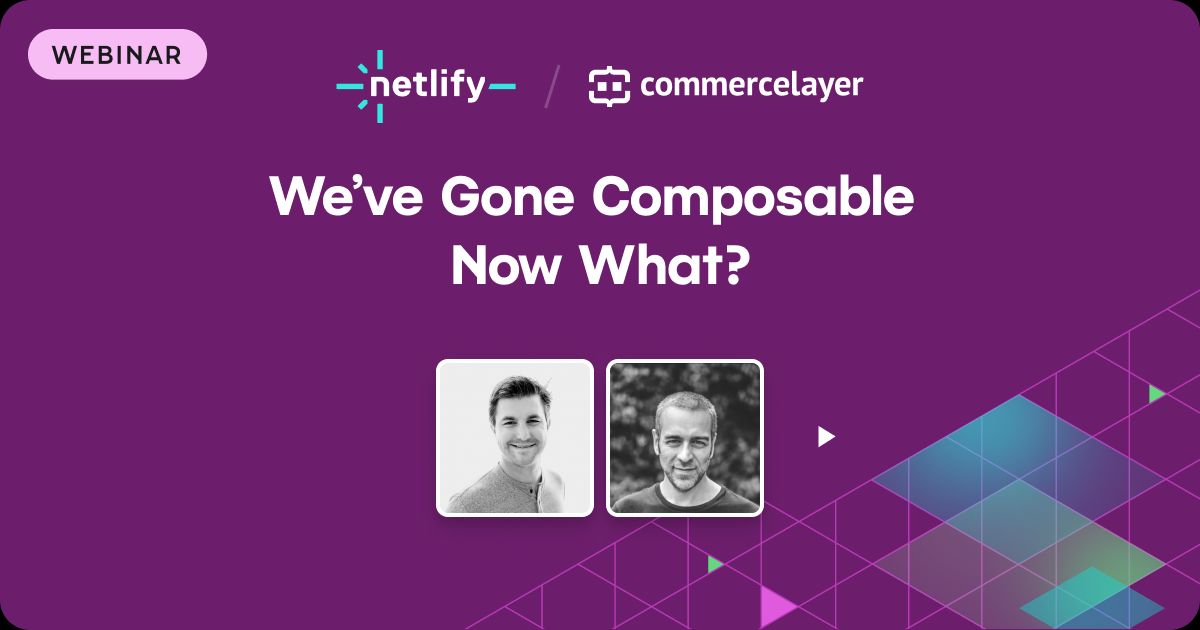 We've Gone Composable, Now What?
In this partner webinar with Commerce Layer's founder, Filippo Conforti, and Netlify's VP of Partnerships & Ecosystems, Steven Larsen, learn what it takes to build a fully-composable e-commerce experience using the concept of "progressive decoupling" as a game plan for where to start.
When built together as a composable tech stack — with each microservice independent from the other — these tools enable e-commerce teams to optimize their development teams and processes.
Watch now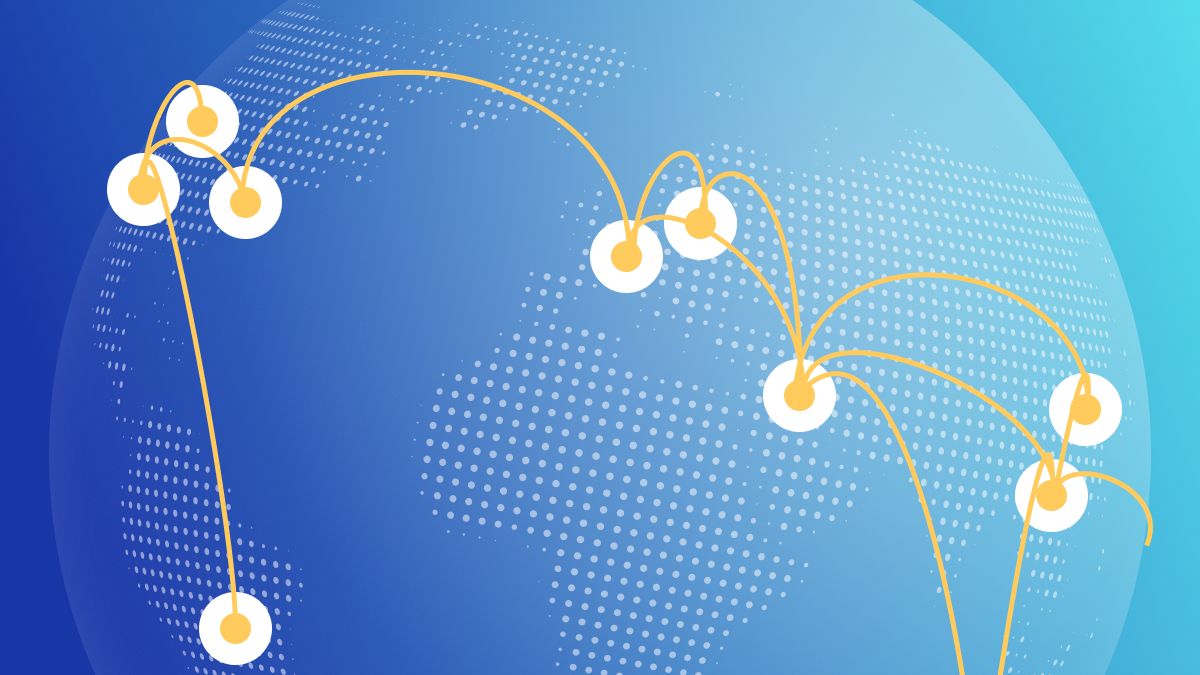 Improve E-commerce Site Performance with Rendering Strategies
Building an e-commerce store can be a challenge, especially as you start to scale your business and grow your product catalog. With potentially thousands of product detail pages, landing pages and campaigns to manage, it can be tricky to ensure your website is snappy and enjoyable for customers to browse, add to cart, and check out. Additionally, you want to enable development teams to release new features early and often — so that you can experiment, iterate, and grow. The good news is that you can enable all of the above by taking a strategic approach to how you render different pages of your e-commerce store.
Read more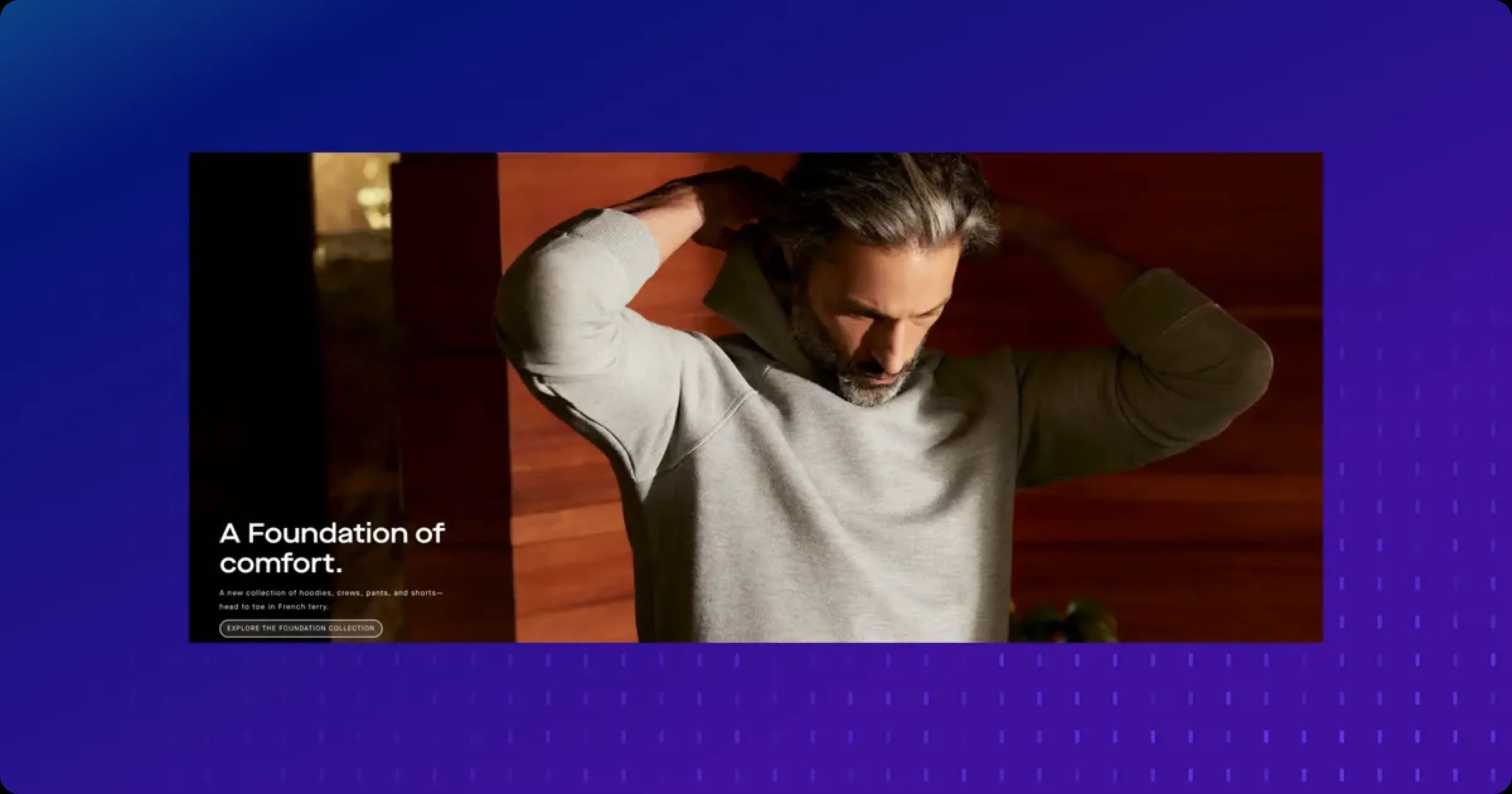 Building a Performant Retail Site
Aether Apparel needed an online experience that matched their in-store experience. Check out the case study video below, or watch the webinar and hear from the Aether team who built a high performing site without compromising on design or aesthetic.
How AKQA Took Sennheiser Composable in under 12 Weeks
Agency AKQA worked with Sennheiser Audio to migrate their e-commerce site to a composable architecture. The challenge? It had to be done in just a matter of months. Learn how a modular approach helped them get the job done, with time to spare and stellar results.
Customer Success Stories
Discover how leading commerce brands migrated from a monolithic to composable architecture and achieved tangible business improvements.
Recommended E-commerce Partners
Netlify as a Composable Partner
Managing and integrating all the component tools for a composable commerce site can be difficult. This is where Netlify comes in. Allow your marketers and developers to select the best-in-class tools they need to build exceptional shopping experiences, and unite them on Netlify to deploy performant, scalable stores.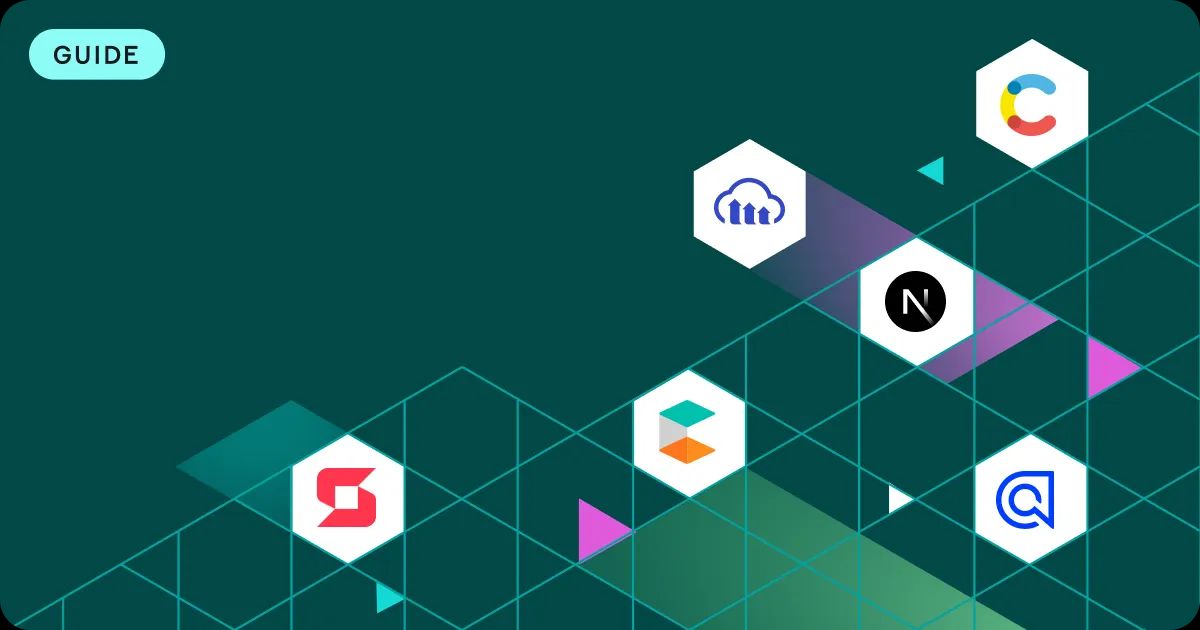 Stacks and Solutions for E-commerce
Build the ultimate composable commerce stack with Netlify's guide. Understand the functionality you'll need to build and buy for a composable approach, and how Netlify ties everything together into one seamless workflow.
Learn more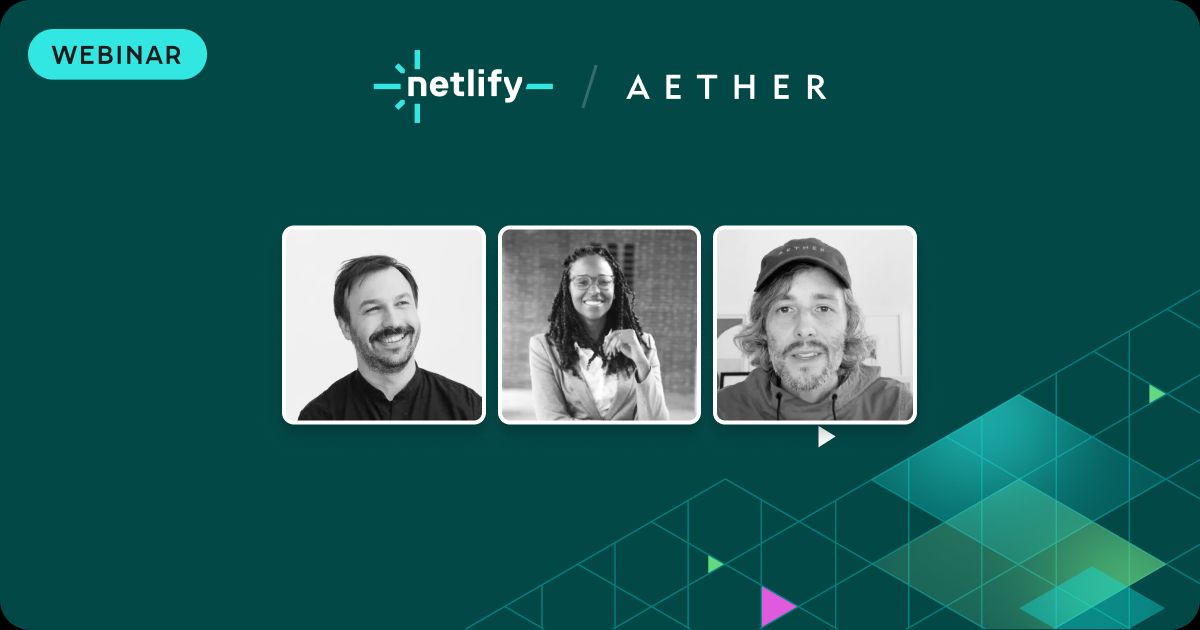 How to Build a Performant Retail Site without Compromising Design
Meet Aether Apparel: an outdoor clothing retailer that increased performance and sales by going headless. Their shift to headless commerce empowered teams to develop unique product detail pages with custom designs.
Watch on demand