News & Announcements
Netlify acquires Stackbit to bring no-code creation to its platform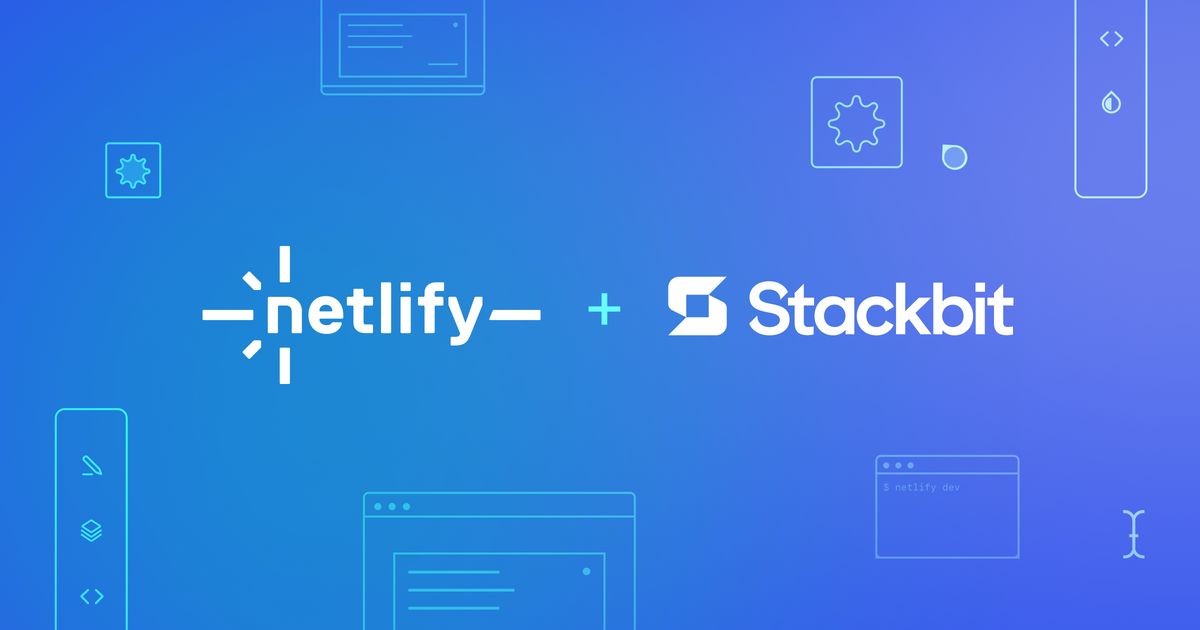 Today, we are thrilled to announce Netlify has acquired Stackbit!
Stackbit is a powerful visual editor that empowers enterprises to build and manage websites more efficiently by updating websites faster with live previews. It provides a range of tools and features that simplify the web development process and enable deeper collaboration between developers, marketers, and other stakeholders. Connect any content source and use any tech stack. No bottlenecks. No lock-ins.
The acquisition of Stackbit expands Netlify's product portfolio, unlocking a variety of benefits for Enterprise teams, including:
No-code website editing: Marketers, product managers and non-developers can easily make updates and edits to their websites in real-time. Create pages, drop in components, and adjust layouts and styles on demand.
Design flexibility: Teams can easily customize the design and layout of websites using themes or creating their own designs. This flexibility allows marketers to maintain consistent branding and improve the user experience.
Streamlined collaboration: Stackbit reads and writes content to and from your CMS, database, e-commerce catalog, or custom data source.
Compatible with any tech stack: Stackbit works seamlessly with any CMS application, content source, and headless frontend platform, and framework.
With Stackbit, Netlify brings your entire team into the world of building best-in-class websites, online stores, and applications for your customers. Unlock the power and benefits of the modern web with Netlify.