HOW TO MIGRATE FROM MONOLITH TO MICROSERVICES
Three Steps to Move to the Modern Web
A modern web architecture has huge upside for site speed, user experiences, and team productivity. But while the benefits are clear, moving from complex legacy architectures to a more modern, microservices approach can feel overwhelming.

In this step-by-step guide, Netlify experts will walk you through how to migrate web apps incrementally, so you can make the most of the modern web with low risk (and stress).
What You'll Learn From This Book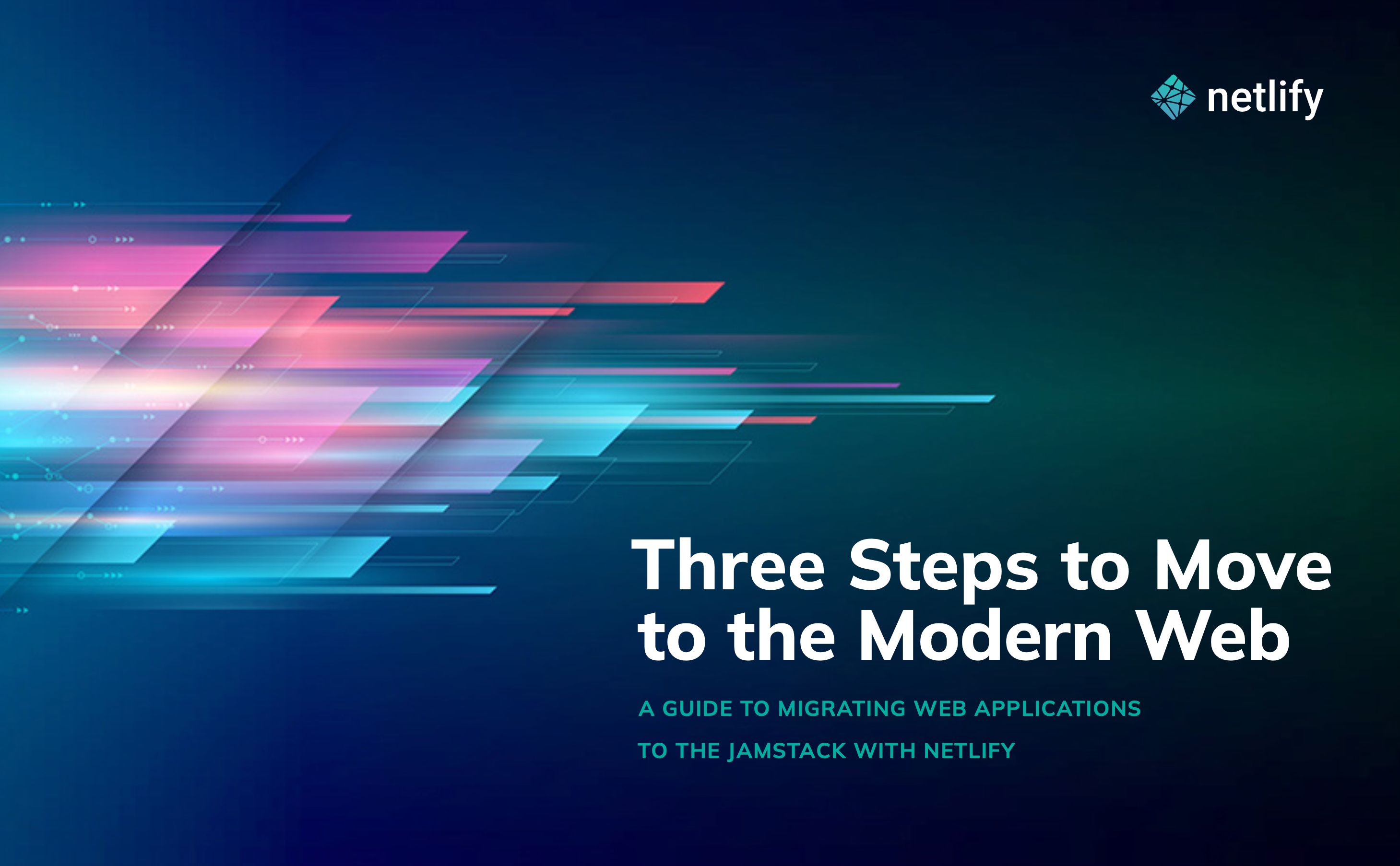 The core benefits to a microservices approach to web apps.
How an incremental migration works, and the tools and processes you'll need in place to begin.
How to work with your site stakeholders to migrate pages at your own pace, and start taking advantage of modern web approaches today, without undergoing an "all-or-nothing" migration.
As we've moved to a modern Jamstack approach utilizing Netlify we've seen impressive improvements in site performance and conversion rate, while also increasing our engineering velocity.