Netlify Build Performance for the Enterprise
The faster your site builds, the faster you can iterate, and the faster you can deliver results. In this webinar, we'll show you how Netlify's build architecture can help your business develop and maintain sites more quickly and efficiently.
You'll learn:
What makes Netlify's build architecture different from other Jamstack or more traditional architectures.
How features like Build Plugins and Branch Deploys can help increase engineering velocity and make site maintenance easier.
Examples of how to implement these Netlify build features to deliver products quickly and simplify site maintenance.
How other Netlify enterprise customers are using Netlify's build infrastructure to deliver impressive results.
And more!
Presented by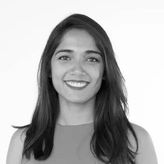 Bhavana Srinivas
Senior Solutions Engineer