The Coolest Things You Can Do with Netlify
Tuesday, April 4th at 9am PST / 12pm EDT
If you've filed a support ticket with Netlify, you've probably chatted with Chris "fool" McCraw. Chris has led the Support team since he joined Netlify way back in 2016. On Tuesday, he shares tips, tricks and wisdom, along with everything he's learned about how to do things with Netlify.
The most interesting thing he's helped people do in their Netlify builds (hint: Chris is a self-described Unix nerd)
His favorite little-known Netlify feature
His favorite bug report – which he remembers the number of, years later
Chris will also share how he's seen the Netlify platform evolve over time, both the feature set and fun scaling stories (at one point, Netlify ran the largest known MongoDB instance!).
As a bonus, members of the Netlify Support team will be in the chat answering questions, and we'll do a live Q&A with them afterwards!
Presented by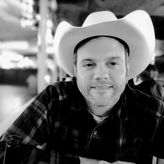 Chris McCraw
Principal Support Engineer