Enterprise Web App Security
Security is a major interest for any enterprise. In this webinar we'll show you how building your project on the Jamstack using Netlify Enterprise can massively reduce your security risk.
You'll learn:
Why building your project using Netlify is so much more secure than using more traditional architectures.
The key features that enable security, including DDOS mitigation, identity integration, and more.
How some of our customers are using Netlify to reduce security risks and create a more secure web presence.
And more!
Presented by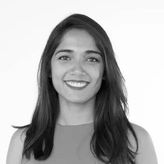 Bhavana Srinivas
Senior Solutions Engineer