Netlify TEI Webinar: The ROI of Netlify Featuring Forrester
Shifting from a monolith to a modern web architecture on Netlify is an investment many teams want to make, but what is the true business value? Weighing productivity and performance outcomes versus the cost to migrate is an opaque calculation.
Netlify commissioned Forrester Consulting, a part of independent analyst firm Forrester Research, to conduct a Total Economic Impact™ (TEI) study that quantified the return on investment one enterprise earns from shifting to and operating their sites on Netlify.
Marcus Bragg, COO of Netlify, and guest speaker Emma Conroy, Forrester TEI Consultant, share the results of the study and provide a framework to evaluate the ROI of Netlify for your organization.
In this on-demand webinar, you'll learn:
The amount of incremental profit that Netlify delivers with increased site performance
How to estimate the value of productivity savings from the Netlify workflow
The total cost savings by migrating to the Jamstack on Netlify
Presented by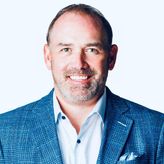 Marcus Bragg
Chief Operating Officer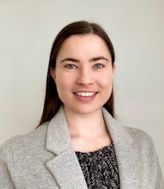 Guest speaker Emma Conroy
Consultant, Total Economic Impact