Personalize Your Jamstack Site at Scale With Netlify and Uniform
Using a headless CMS such as Contentful, Sanity, ContentStack, Kontent.ai, or another? Learn how to personalize your customer experiences seamlessly and at scale using Netlify and Uniform.
Traditional personalization comes at the cost of performance and can greatly compromise site speed and conversions.
Modern personalization on the other hand relies on the scalability of pre-built sites and edge-based computing. By decoupling the load and execution of the personalization, brands can drive rich customer experiences without interfering with efforts to reach optimum site performance numbers on the Core Web Vitals or Google Lighthouse score.
Listen to this on-demand workshop with Netlify and Uniform, where you will learn:
How Netlify and Uniform enables personalization of Jamstack sites at any scale
How personalization at the edge drastically improves site speed and performance
Watch a demo of Netlify and Uniform on getting started with personalization on the Jamstack and building personalization journeys using Uniform
Presented by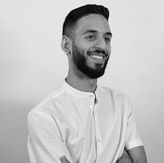 Ramin Sedighi
Senior Solutions Engineer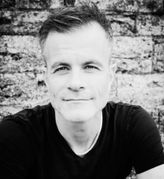 Christian Bennich
Principal Sales Engineer, Uniform