Real-World Performance
Wednesday Mar 15th at 9am PT
Over the last two years, Netlify Senior Professional Services Engineer Grayson Hicks has audited dozens of Jamstack sites, with perf gains up the wazoo. Now, he's sharing that knowledge with the Netlify community.
Join us on Wednesday, March 15th at 9AM PT, as Grayson deep-dives through real websites he's audited, demos the perf tools he loves, and answers your questions LIVE.

Learn about:
Why your performance problem is probably not your framework, it's your marketing analytics (and how to fix that!)
How to lazy-load components for better performance on CMS-driven landing pages
Optimizing media, from Next/Gatsby image best practices to hero videos
Bring your toughest questions…or just a curiosity to learn!
Presented by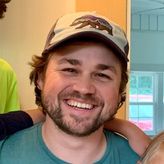 Grayson Hicks
Senior Professional Services Engineer at Netlify