Netlify Site Performance for the Enterprise
Site performance has become a critical aspect of running any kind of mission-critical site or web application. With Netlify's Enterprise solutions, you can deliver a lightning-fast user experience while significantly increasing site reliability.
You'll learn:
How Netlify and the Jamstack are revolutionizing the way sites and apps perform, and how that differs from traditional architectures.
Some of the critical Netlify Enterprise features that help your business deliver fast, reliable apps and sites to your customers.
How other enterprise customers are using Netlify to create incredibly snappy web experiences.
And more!
Presented by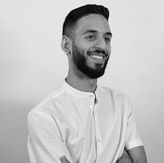 Ramin Sedighi
Senior Solutions Engineer