Teespring's Journey to the Jamstack
Join Rick Takes, Director of Engineering at Teespring, to hear how Teespring has fueled its rapid growth in the e-commerce space over the last seven years, now serving more than 1 million visitors to its web properties each day. To scale out and improve user experience, Teespring took a very strategic approach to decouple its monolithic Ruby on Rails application, utilizing the Jamstack to fuel productivity and faster site performance, while retaining the best pieces of their legacy applications.
In this webinar he'll cover:
How he led the migration from a monolithic architecture to a Jamstack architecture using an incremental and hybrid strategy, what he calls "medium-sized" microservices, with a focus on management and discoverability
The approach to prototyping Jamstack solutions for new initiatives, getting buy-in, and began rolling it out more broadly, including challenges they encountered
The results of the migration, including greatly reduced build times, improved site performance and ultimately conversion rates for its new branded storefronts using the Jamstack architecture
Teespring's approach of adapting their technical architecture to mirror their business processes
What's next for Teespring, including their plans for using Next.js on Netlify to continue improving performance and developer experience
And more!

Presented by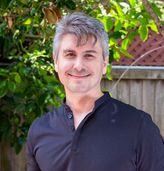 Rick Takes
Director of Engineering