Unlock The Power of Generative AI with Stackbit
Get access to an exciting webinar that showcases how you can harness the power of generative AI with Stackbit to transform your marketing operations.
In this session, you'll learn:
How generative AI can help your marketing teams work faster and smarter.
How to use generative AI right in the Stackbit visual editor which allows for your team to  generate content in seconds and even translate it into multiple languages.
How to use Stackbit and generative AI to quickly generate blog posts.
Tips for developers on how to integrate generative AI and Stackbit into your tech stack for seamless adoption across marketing.
Whether you're a product manager, digital leader, marketer or developer  - this webinar will show you how AI and Stackbit can help teams generate content faster.
Unlock your team's potential with the power of generative AI & Stackbit.
Presented by
Tiffany Janzen
Developer Advocate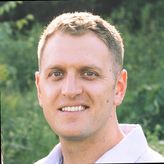 Joe Keyes
Senior Solutions Engineer