Visually Build at Scale with Builder.io and Netlify
While Netlify allows your developers to pick any framework or programming language to build really rich web experiences, some CMSs force teams to follow a linear process riddled with dependencies that heavily fall on developer's shoulders.
If you are frustrated with an overwhelming backlog of redundancy tasks, sacrificing site performance with messy and bloated code to keep up with business requests, and having limited time to focus on complex problems, this may start to create a sentiment that you work *'for'* your business Marketing counterparts, and not *'with'* them.
Builder.io plugs into your existing tech stack and enables you to use your own components as building blocks for business teams to drag, drop and publish content without sacrificing performance or quality.
This helps:
Save time and increase developer capacity - Streamlining workflows and enabling business teams to self-serve their requests creates capacity for developers to tackle business-critical projects.
Build faster to drive growth faster - remove interdependencies and bottlenecks from the content development process so teams build faster and speed up their build-measure-learn cycles to drive higher conversions.
Work smarter and boost team morale - We help teams find balance —they are able to work more autonomously while also collaborating more efficiently leading to higher productivity and happier teams.
Builder.io and Netlify = better together.
Presented by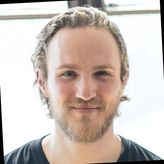 Steve Sewell
Founder and CEO, Builder.io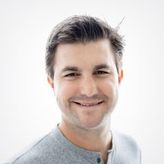 Steven Larsen
VP of Partnerships & Ecosystems