What is Product-Led Growth?
Product-Led Growth (PLG) is all the rage right now. But why and WTF is it anyway?  We all have products after all, so is this really a new and innovative growth model or just another Silicon Valley hype?
Listen to this on-demand presentation with Netlify's Advisor, Elena Verna, as she breaks down the framework behind the PLG model and explains what the hype is all about.
Also discover:
The market evolution that put a spotlight on PLG
The Product-Led Growth model - with pretty diagrams :)
Introducing PLG to your business - do's and dont's
+ an interactive Q&A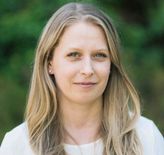 Presented by Elena Verna
Elena Verna is a Reforge EIR and Partner on Experimentation and Monetization Deep Dive programs. Elena is a Growth Advisor to Miro, MongoDB, Maze, and others. She was formerly SVP for Product & Growth at Malwarebytes, and also an SVP at SurveyMonkey. She has a breadth of experience across freemium, self-serve, and free-trial subscription revenue models for both B2C and B2B companies.
Product Data + Netlify = Growth
Experimentation and iteration are at the heart of product-led growth strategy. PLG companies like Twilio, Apollo and Gremlin are turning to Netlify and the Jamstack to build React-based SaaS products, customer portals, docs and marketing sites. Netlify provides the workflows and high-performance Edge network to help their teams collaborate and ship faster, while delivering the best user experience to their customers.