Useful Links
Meet our Netlifolks: Fawaz Farid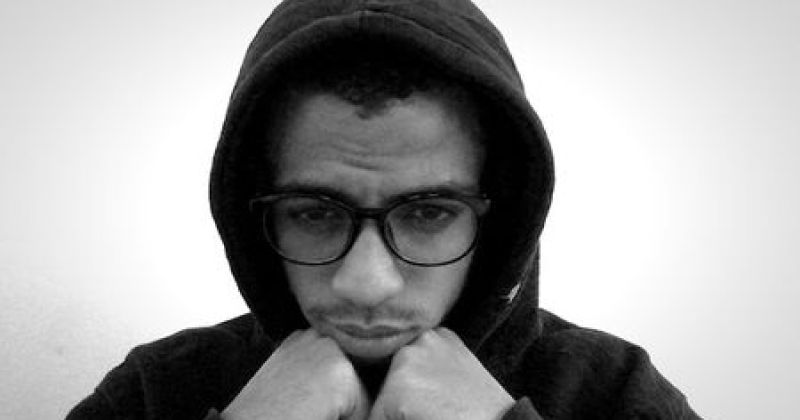 What was your path to Netlify?
I've been interested in computers since I was a young kid. I was always playing around with phones and gadgets. I had a choppy start in the computer science field initially, as I was trying to figure out if I wanted to pursue mathematics or computer science but eventually landed on CS. I didn't initially have a laptop when I went to school, so when learning my first programming languages I had to write code on paper or have to borrow my roommate's laptop. It was really tough and I considered changing my focus to specialize in mathematics, but I'm grateful that my mom was able to help me buy a laptop, which was a turning point. At the same time, I also had a best friend who taught himself programming and showed me his cool PHP projects that he was working. That really set me on a path to programming. When I finished university I joined my first company, Andela, where I worked with a few companies like Github and Chan Zuckerberg Initiative.
I was aware about Netlify in general during that time but didn't know a lot about it. I had never used it before, especially since I worked mostly a Backend Engineer. One day, I woke up in the middle of the night and saw a LinkedIn message from a Netlify recruiter with an opportunity to join the team as a Backend Engineer. I did more research about Netlify and their mission and vision and was really excited about some of the awesome things they were doing for the web. I was also really impressed by the diverse team. It looked like they had a lot of talented people working there so I really wanted to be part of that. Also, the fact that we're hiring from Africa is unique. It's only recently that companies are starting to hire from Africa to increase diversity and people didn't know African can produce fine developers. I'm one of a few people based in Africa at the moment and the fact that Netlify took the time to reach out to me it really put Africa in the map.
What were your first impressions of Netlify and what was your onboarding process like?
My first great impression was with the job description itself. I really was drawn to how it was structured and how it broke down who we are, what we do, how we do it, and what kinds of awesome tools that we use to help along the way. It was great to see highlighted that the team didn't expect you to know it all but if you're curious, you'll be successful. That really encouraged me to give it a try. I remember the recruiting process being really fun and I was really impressed with everyone who interviewed me from the beginning to the end. The people that I interacted with all ended up being my future teammates and it was great to get to know them during the process.
When I joined I received a warm welcome from my team as well as from other people in other departments. I was blown away by the culture and loved how interactive our Slack channels were. I love getting to know everyone and joining the different channels. My favorite channel is called #WE-YELLING, which is a channel where people can yell in all caps about anything. So funny!
What is your role and what does your team do?
I'm a Backend Engineer on the Observability team, so I help build and improve services that enable our users to troubleshoot and monitor their sites, and look into the performance of their apps when exposed to a particular user traffic pattern. Sometimes my role involves working with Netlify Support to identify customer pain points or working with some of our other services like Netlify forms and Netlify functions. I also helped build the Log Drains feature which allows you to connect your site traffic logs and function logs from Netlify's CDN to third-party services e.g Datadog and S3, for analysis, alerting, and data persistence.
My team is distributed globally. I'm based in Kenya, my Engineering Manager is based out of London, and the rest of the team is remote throughout the United States. We have a lot of asynchronous communication through Slack, Notion, and Github issues and also use Zoom if we need to hop on a call for pairing. What I like about the team is that we have an established culture of asking questions. There's no such thing as a dumb question, and it's always nice that everyone is always willing to help.
How do you organize your day?
Because I'm based in Nairobi, I'm one of the first people to kick off on my team. I start working around noon and the first half of my day is spent writing code. It's pretty quiet so I like to spend it deploying stuff, then the rest of the day when my team is online I spent it in meetings and communicating on Slack. We're definitely Slack-heavy more than email and sometimes I'll have pairing sessions with my teammates.
Is there a particular memory or kind of moment for your time here so far that stands out?
I think one of the best moments I had was at the Netlify All Hands which is the first time I've attended something like that remotely. We played games in between the sessions and Matt talked about our vision for this year.
What has your experience been like working remotely?
I worked remotely even before the pandemic started. Most of the companies that I've worked for are based in the U.S. so I've had to adjust my schedule a bit to make sure I had overlapping hours with my teammates. I feel like Netlify is really flexible in their remote work so people can choose what they're working on.
The best advice I have for working remotely is to change locations every once in awhile to break out the monotony of being in the office. I also recommend having one on ones with anyone at the company to foster relationships so you don't feel like you're all alone. Another thing is that it helps to plan you day really well, so if you have back-to-back meetings you need to be conscious of scheduling time to focus and get work done.
Do you have any advice for someone looking to join Netlify?
The best advice I have is that if you're looking for a company that's super diverse and has a really great culture Netlify is the place for you! They've put a serious effort to make it like that, and to be successful here you'll need to be passionate about the work
What are some of your passions outside of work?
When I'm not coding, I play competitive games like Apex Legends (I have impressive kill stats, I think). I play football, (ahem! soccer) with colleagues from my former workplace. I love going out to different restaurants and love experimenting with different cuisines. I love going to cinemas. Beats watching movies at home anytime!